Henry Pedroso MBA CIPS CHMS ePRO MRP PSA SRF TRC
Broker Associate
Born in NJ the only son of Cuban exiles and blessed to have the most devoted, loving, courageous, hard-working and proud naturalized American family to ever draw breath. Educated and inspired by the faculties and administrations of Seton Hall Prep School and Seton Hall University, earning B.S. and MBA degrees in Finance. As I was raised in a predominantly Spanish and Portuguese neighborhood, I became fluent in both languages practically from birth.

For nearly twenty years, I ascended the multinational Fortune 500 corporate ladder to Upper and Executive management, having lived and worked in various countries across three continents. When marriage and fatherhood became my top priorities, Miami became my home and real estate my professional passion.

Since 2006, I devoted my professional life to serving the past, current and future residents and investors of South Florida real estate. Being a Realtor is a badge of honor, and serving you is my privilege.

Berkshire Hathaway Home Services Florida Realty
1306 SE 17th Street
Fort Lauderdale, FL 33316

Web: LoveMiamiLuxury.com
Blog: LoveMiamiLuxury.realestate
Henry is an ace at what he does.... real estate. Tristan, my son and I have worked with Henry on a number of occasions with spectacular results. As Tristan has his own band finding real estate properties has never been easy but Henry has always comes through.... this in real estate good times and not so good times. *Mr. Clopet is the Former North American President – Ogilvy and Mather Worldwide
Henry Pedroso is an outstanding real estate agent and much more. He is ready when you are to make your sales happen and in my experience he went above and beyond to make sure the property was promoted properly and adequately. Due the fault of the economy, I was not able to sell my property,but we did the next best thing which was to rent it to a qualified renter. Henry made sure to do a criminal and background check. He took care of everything...all I had to do was sign the lease agreement! I've had peace of mind ever since. When the time comes to find another tenant or sell the property, Henry will once again be my representing agent!
Henry came highly recommended to us and we hired him to find us a home. He found us our dream home and worked through so many challenges to make it happen! I can honestly say we would not be in that house if it were not for him. We hired him again to sell our apartment and he sold it overnight! All cash and got us a great price! He is the most professional, hard working person I have ever met!!! He gets results!!! No playing around and a great personality! We are not big spenders but he treated us like we were his top VIP clients! We felt like we were his only clients. I recommend Henry to anyone looking to buy or sell a home. He is the best of the best!!!!
Henry helped my wife and I buy our first home. We had no idea what to expect before we met Henry. All of the uncertainty went away almost immediately once Henry started working with us. He explained every little detail and was right by our side the whole way. No other Realtor would have given the level and dedication that Henry gave us. We had to use Henry again, just 6 months after closing on our new home. This time to sell it. Since my and I are both active duty military and hot moved unexpectedly from Miami to Alaska. We hated to sell our home, but it was better that we did. Once we knew we wanted to sell, we went straight to Henry. We didn't consider another Realtor, and once again Henry did not disappoint. He made the home selling process as easy as it possibly could be for us. He was there every step of the way dealing with the banks and keeping us informed every day. Henry made sure we got the best selling price for our home. His local area knowledge was invaluable.
Henry undoubtedly is an expert in the real estate industry. His accurate assessment of market property values and innovative selling techniques, bar none. He is diligent with documentation and the kind of person you want to sell your house and represent your interests in the transaction.
Henry helped us sell a property for way above market value. His good-nature and persistence are valuable assets to any client. I would absolutely work with him again.
Henry has been a trusted real estate agent and good friend of my family for approximately six years. Henry assisted us in buying, selling and leasing several properties in Pinecrest and Coconut Grove with outstanding results in every instance. Every transaction had its unique challenges and the successful outcomes would not have been as successful, or may not have occurred at all, without Henry's unique talent. Henry blended competence, discipline and attention to detail in relentless pursuit of our goals. There was never a stone left unturned, and matters always progressed towards closing in an orderly fashion unless Henry's diligence surfaced unsolvable problems with a transaction. Henry was also scrupulous in observing his ethical obligations towards all interested parties which always benefitted all involved. Henry is an outstanding agent and both buyers and sellers of real estate in South Florida would be well-served with Henry's representation.
Henry is a very knowledgeable and trustworthy professional. I have worked with him in the past and know that he works diligently and honestly with his clients. He is an asset to his market, company, and industry. I highly recommend him.
Henry Pedroso and I have worked in the same office for 3 years. He is an outstanding Real Estate Agent with an MBA in Finance from Seton Hall University. For this reason, he is better suited than most agents to analyze potential real estate purchases for his clients. I would not hesitate to recommend Henry Pedroso to anyone seeking a residential Real Estate Agent in the Miami area.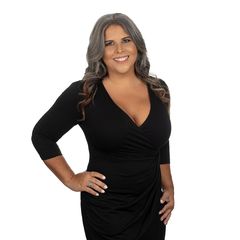 Henry Pedroso is by far, the most qualified, professional, and knowledgeable realtor I have ever worked with. He was extremely helpful and very easy to communicate with. His expertise and passion for the real estate industry speaks volume. Henry is a true professional and I highly recommend him.